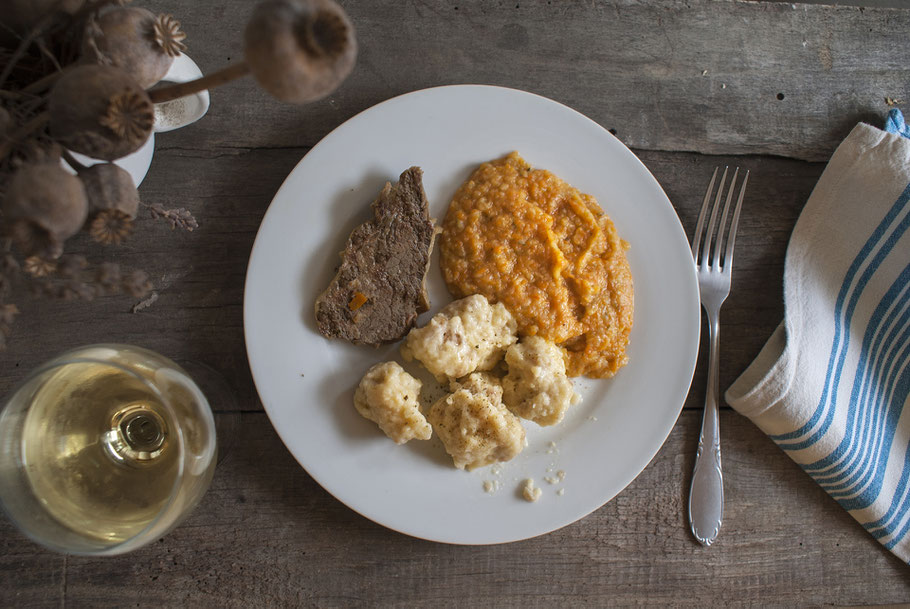 We are in winter, and already everything speaks of spring. So I want to hurry up and give you a recipe that is good for cold days. 
It's a meat dish, which goes well with dumplings and a vegetable sauce.
Apparently it seems a complicated dish, but perhaps it is better to say that it's a dish that requires quite a long preparation, and it's a sequence of simple operations.
What kind of meat? Optionally: it could be game, rabbit or a piece of tender beef.
It's a dish that is cooked for important occasions, or a Sunday dish. My grandmother used to prepare it with rabbit meat, which she reared herself. The day this dish was prepared, my mother and my aunts spent the whole morning in the kitchen, to help my grandmother.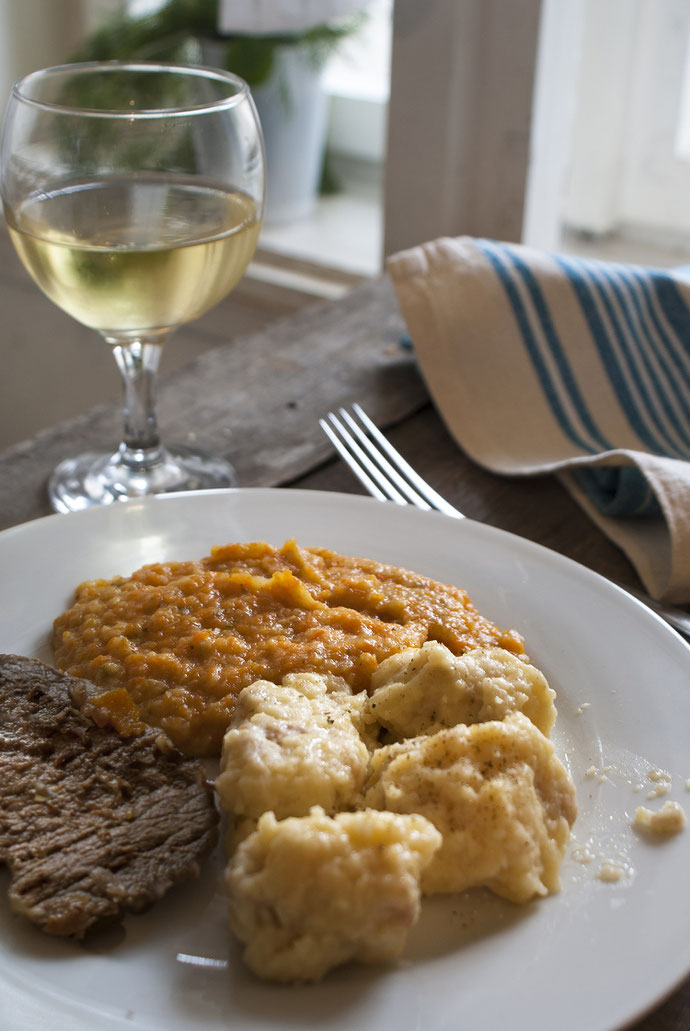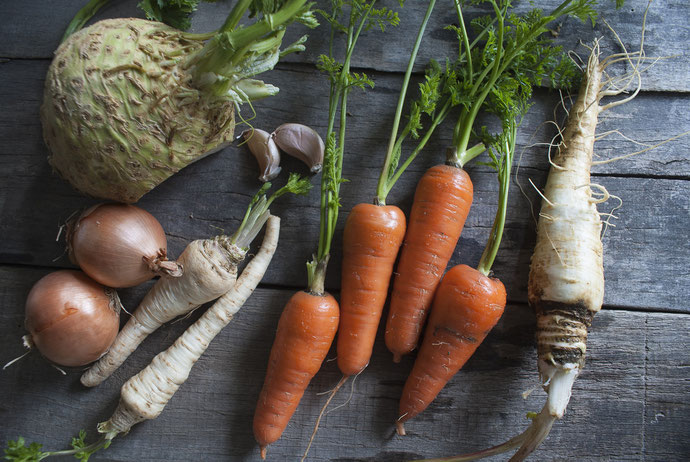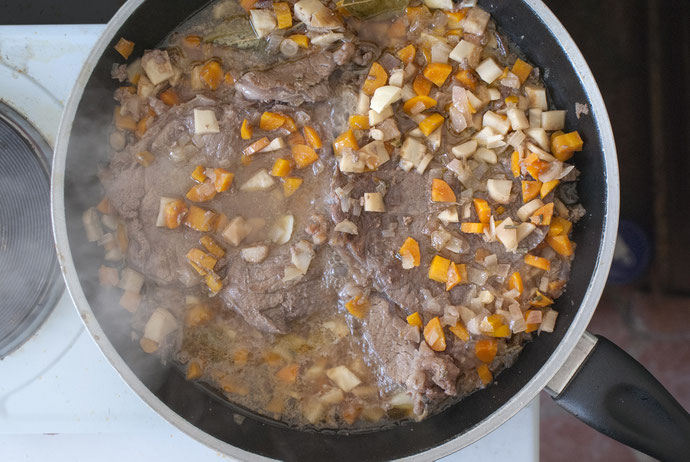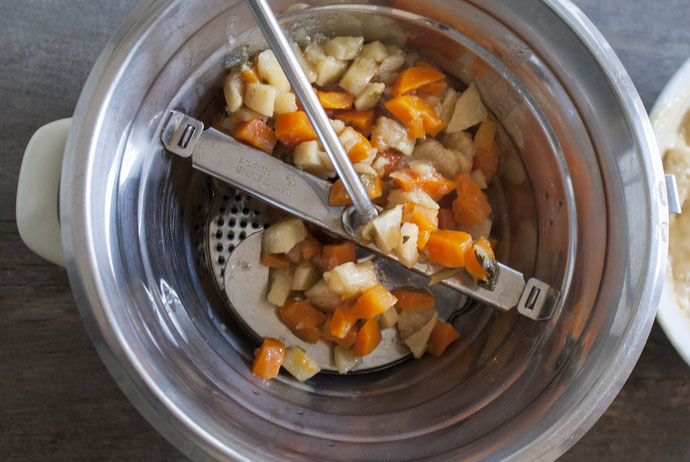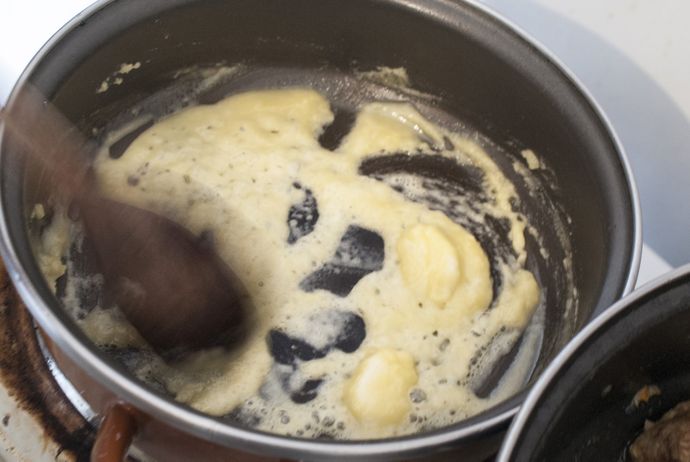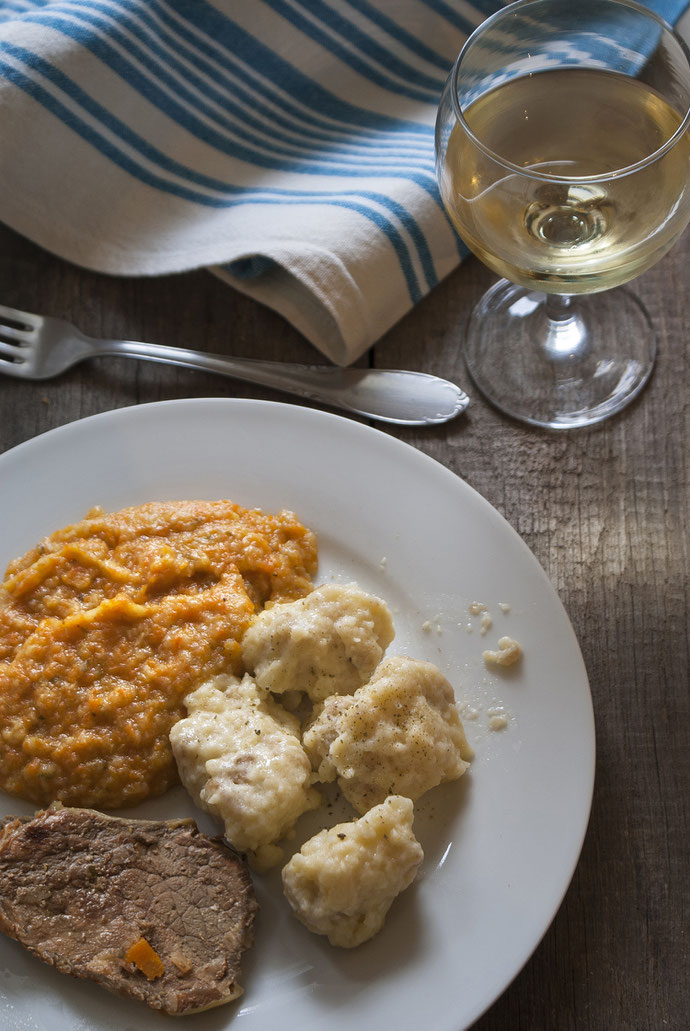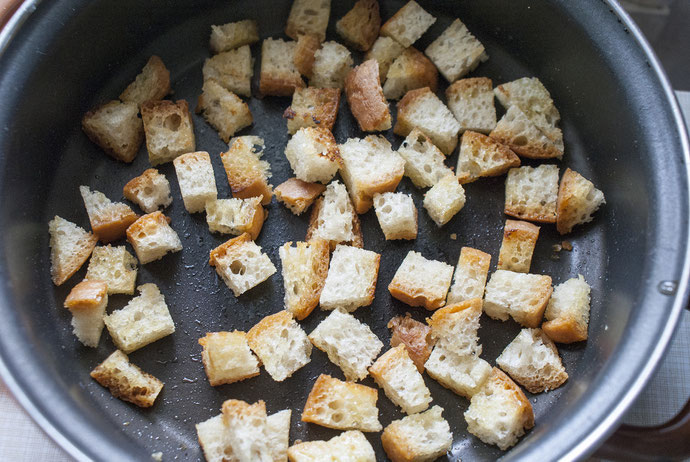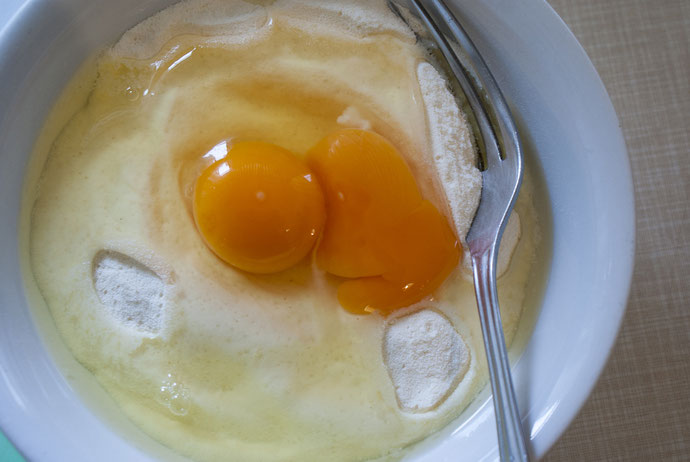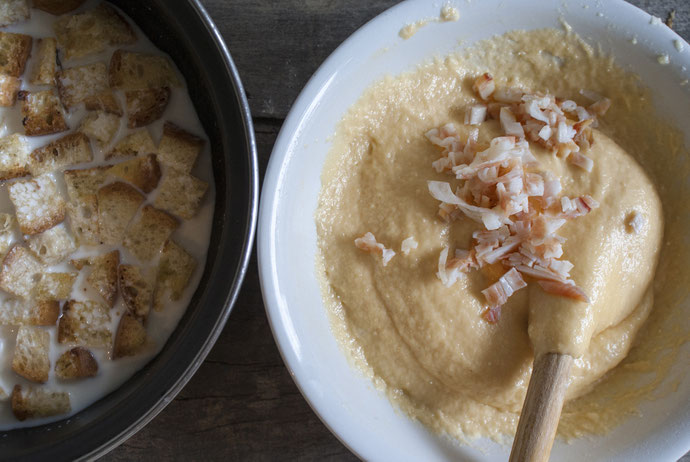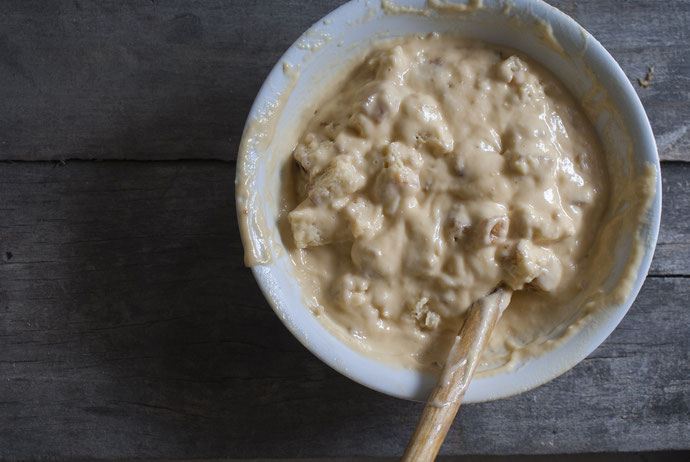 meat with a side of dumplings and a vegetable sauce recipe
Sos i Knedle
The sauce is obtained with different vegetables that are cooked together with meat. We use carrots, celeriac, onions and white roots like parsnip and root parsley. 
At the end of cooking, the meat is put aside and all the remaining vegetables are passed, or blended. A homogeneous orange or mustard colored mixture is obtained (depending on the vegetables you have).
When I was little I never realized that the sauce was made of vegetables. It tasted strange and enveloping. Mine does not taste the same, but I think it's because my grandmother used lard everywhere.
The meat, especially if  game, can marinate in the fridge one day, or two, together with vegetables cut into small pieces and white wine. 
The dumplings, which we call Knedle, can be used as a side dish on many occasions, and therefore I will give you a separate recipe for these.
Ingredients
800 g meat (game, rabbit or beef)
4 carrots
2 root parsley
1 root parsnip
1 large slice of celeriac (or 3 sticks of celery)
2 onions
2 garlic cloves
pepper in grains
juniper berries (optional, my grandmother did not have them)
1 glass of white wine (you can use red too)
1 knob of butter
1 tablespoon of flour
olive oil
salt
Cut the vegetables into pieces. I have indicated some quantities, but you can vary the proportions at your convenience. The sauce you get is almost always different, because it depends on many factors, especially the type of meat that is used. 
Cut the meat into pieces or into slices, as you like.
You can marinate in the fridge the meat with wine and vegetables cut into pieces for a day or two. But it is not necessary.
My aunt leaves game for three days. 
Brown the meat in a large pan in oil (or lard), until it is sealed. Add the vegetables, the peppercorns and juniper berries, without the wine you will add later, and leave to cook covered for half an hour, with hot water or vegetable stock.
Add the wine and let cook covered for another hour or an hour and a half. Of course it depends on the type of meat. If you use game you can also cook for a couple of hours on a low heat.
When the meat is cooked, put it aside, and recover all the vegetables and pass them or blend them. 
In a medium pan fry a knob of butter with a tablespoon of flour. Add the vegetables and mix well for a few minutes.
Serve the meat with the vegetable sauce and dumpling (see the next recipe).
Dumplings
knedle
Ingredients
120 g flour
25 g butter
2 egg
2 slices of old bread
150 ml milk
50 g bacon
1 pinch of salt
1 pinch of  sugar
2 tablespoons of olive oil
Toast the bread in a pan with the oil. When it is golden, remove it from the heat and leave it to soak in the milk for half an hour.
In a bowl, mix the flour with the eggs, butter, salt and sugar, until a homogeneous mixture is obtained. Add the bread and the bacon cut into small pieces.
With a spoon, form dough walnuts and boil them in boiling salted water for about 10/15 minutes (or until they have the consistency you like). Drain and serve.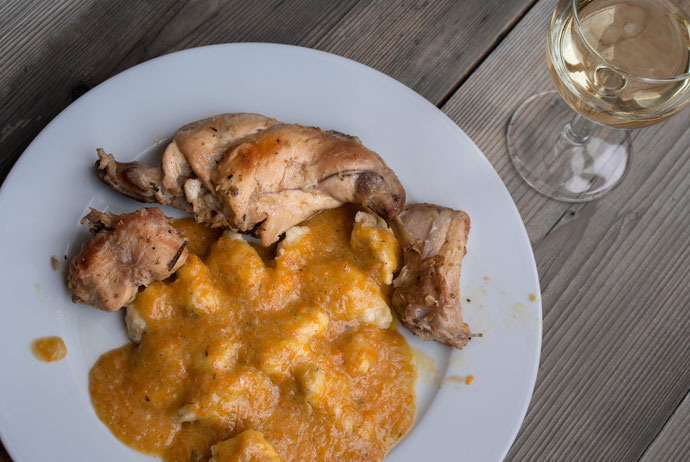 This is the same dish made with rabbit meat.