Tvrđa
Citadel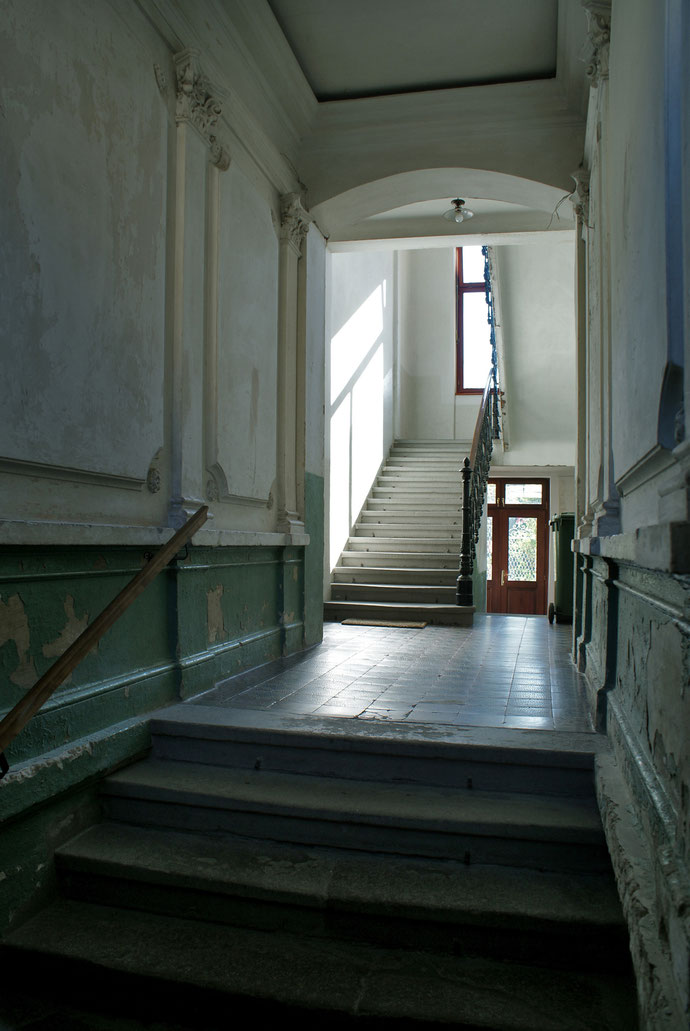 When I was a kid, Osijek was the city of shopping. There were large supermarkets and shopping centers, and it was nice to walk through the streets of downtown and watch shop windows. 
The covered market was very big and crowded, full of special things.
Now malls are everywhere, and I go to Osijek for a walk in the Old City.
Tvrđa: a bastion built in the '700 on the bank of the River Drava.
A very pleasant place. University headquarters, home to many museums and full of cafes and bars. One of the few places where you can drink a beer on tap. Become a rarity here in Slavonia.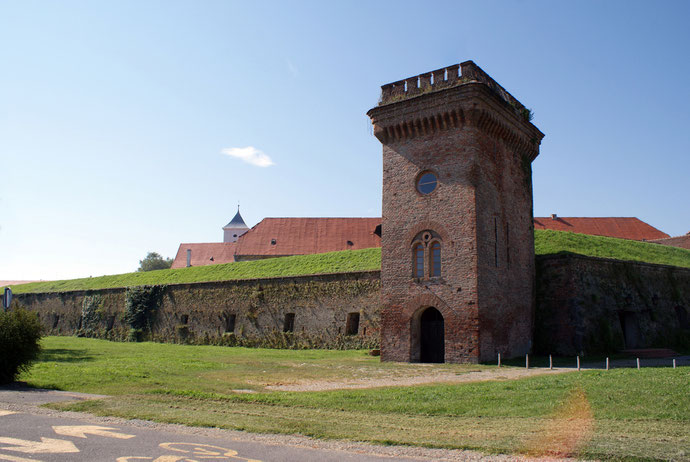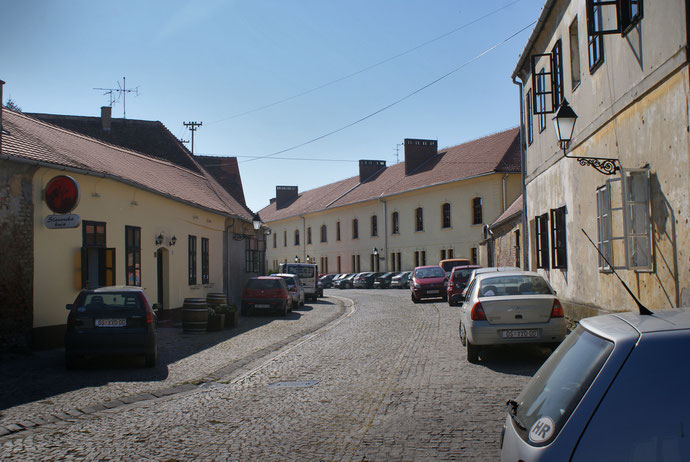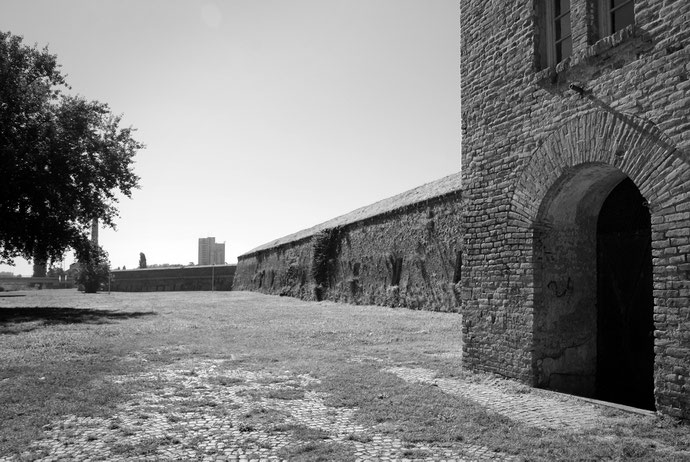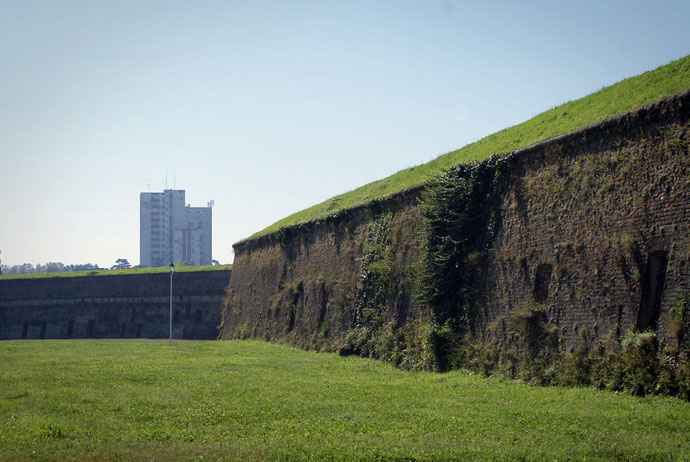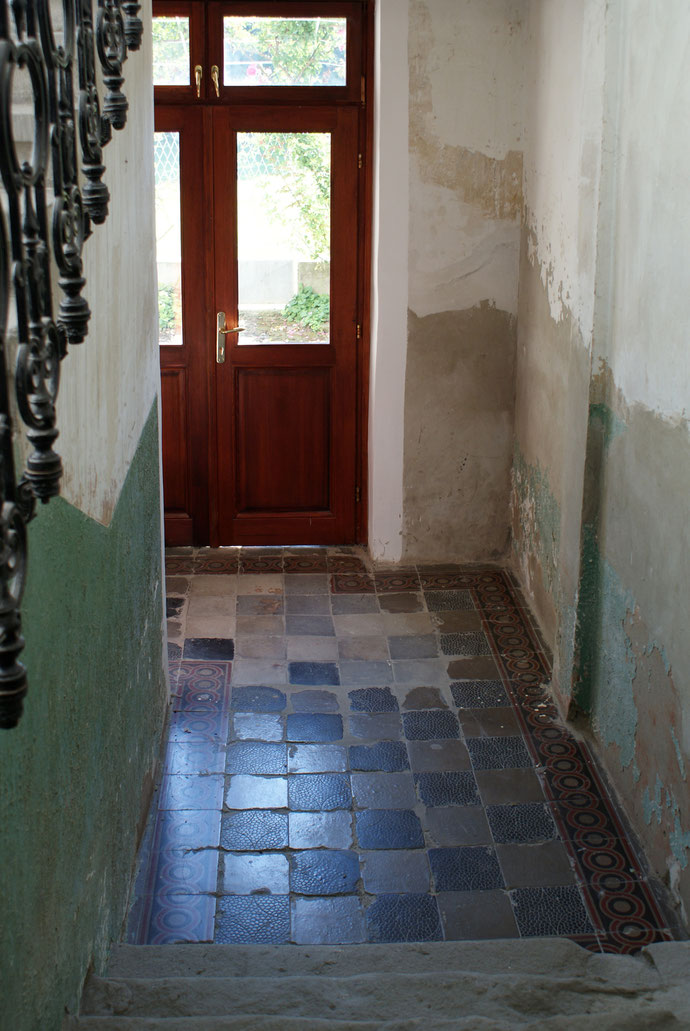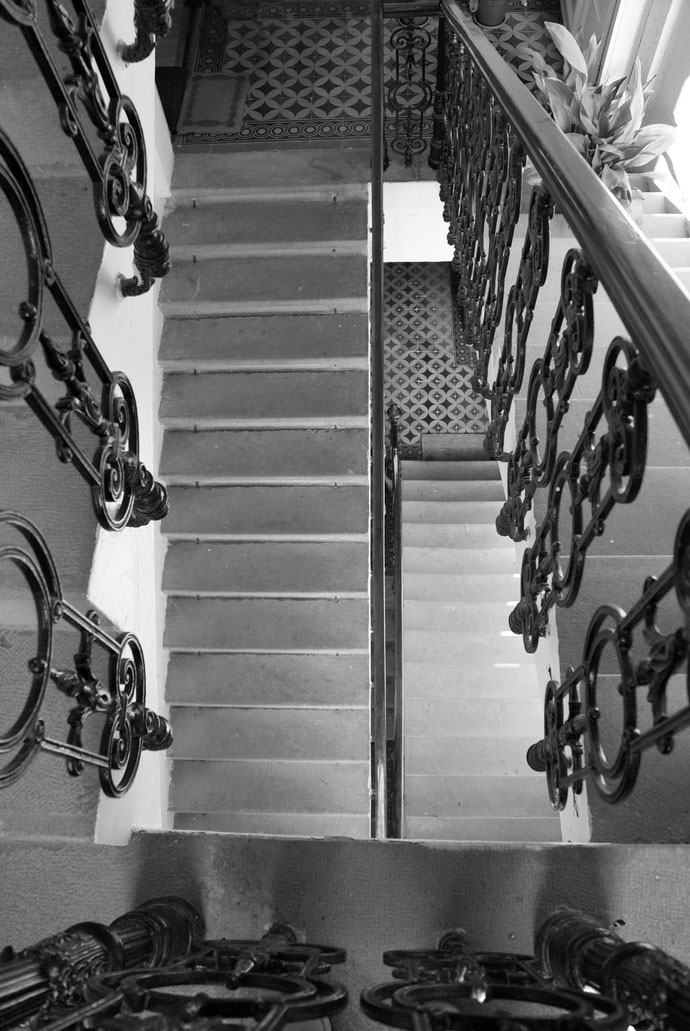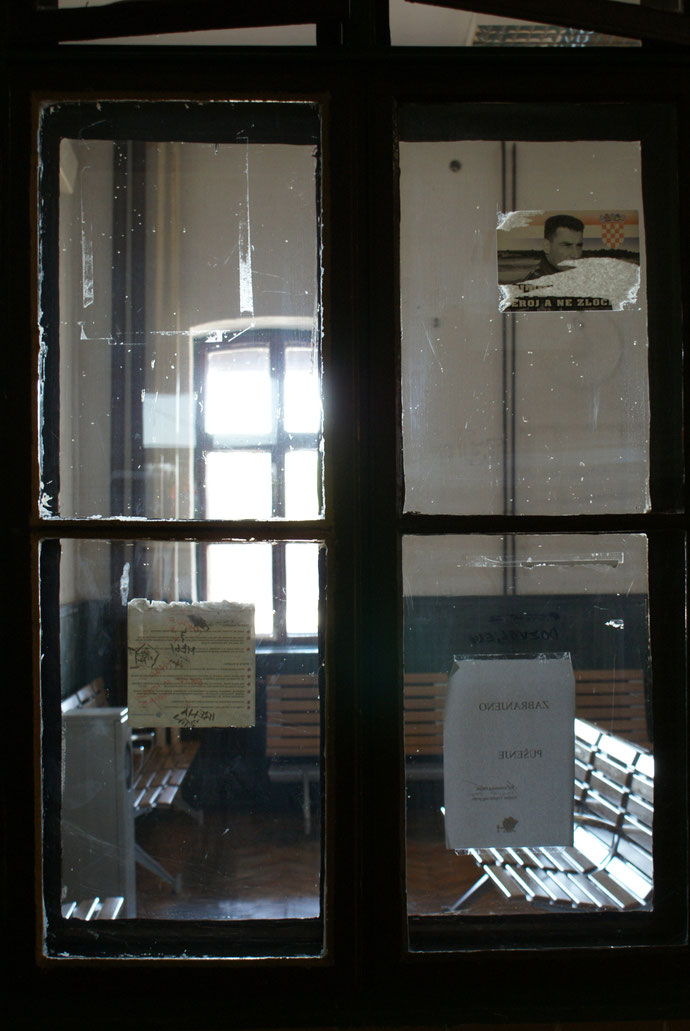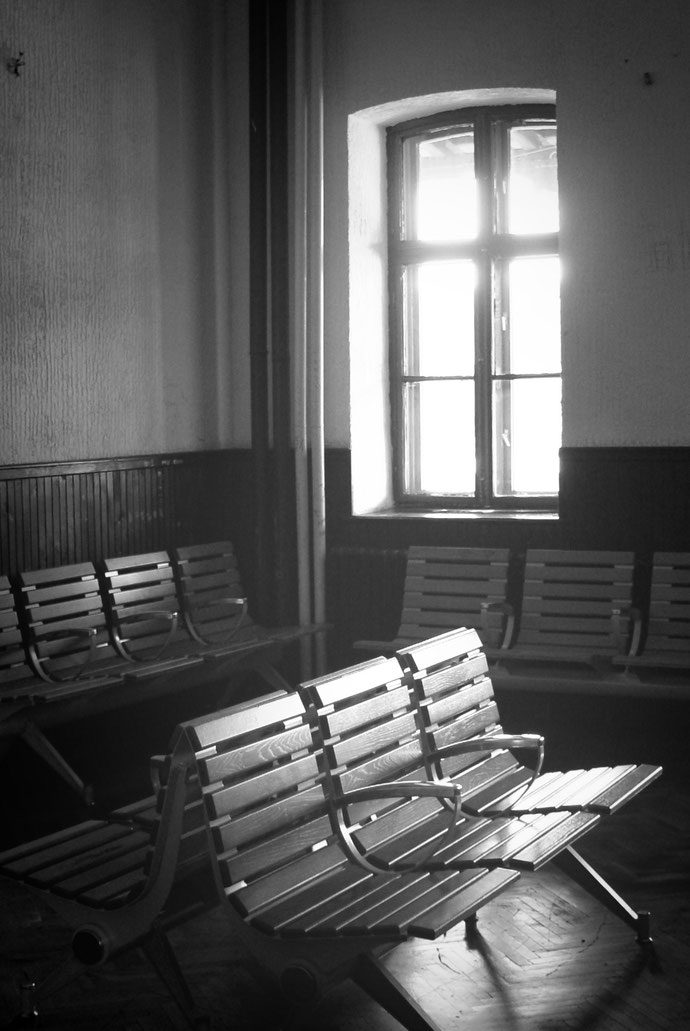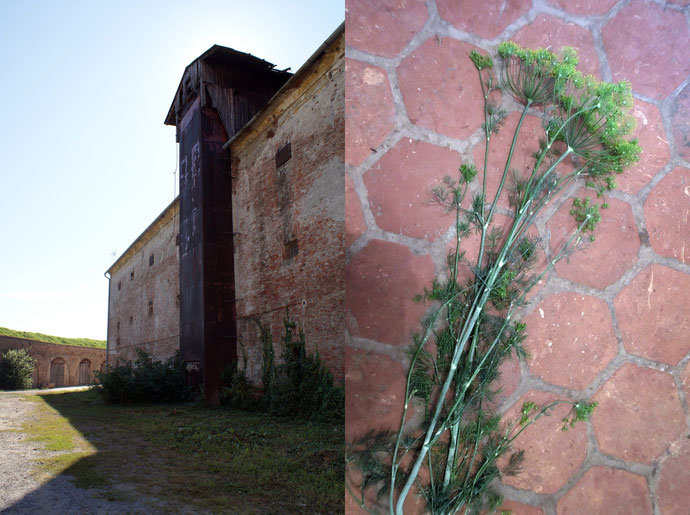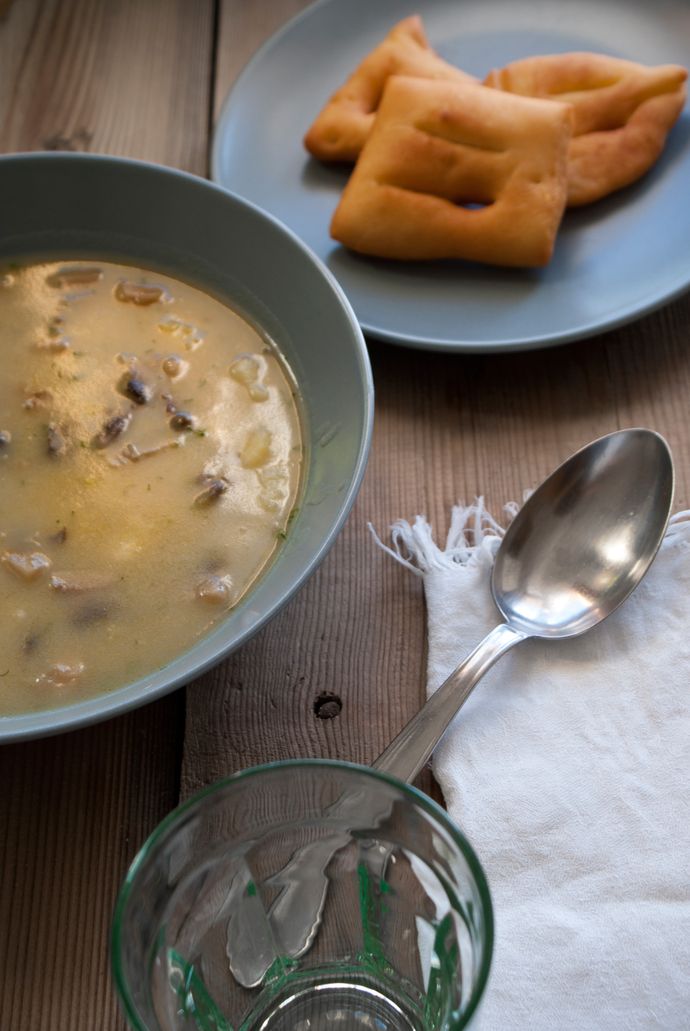 Mushroom soup with fried bread
JUHA OD GLJIVA i fana kifle
Once, people who worked in the woods often bring home mushrooms. If there were many, they were distributed among relatives, friends and neighbors.
My grandmother used to cook this simple mushroom soup, with potatoes. At the end of cooking, to thicken the soup, she fried flour, garlic and lard. 
This soup was accompanied by fried bread. In this case the bread dough was enriched with eggs, butter and sugar. She called these Fana Kifle.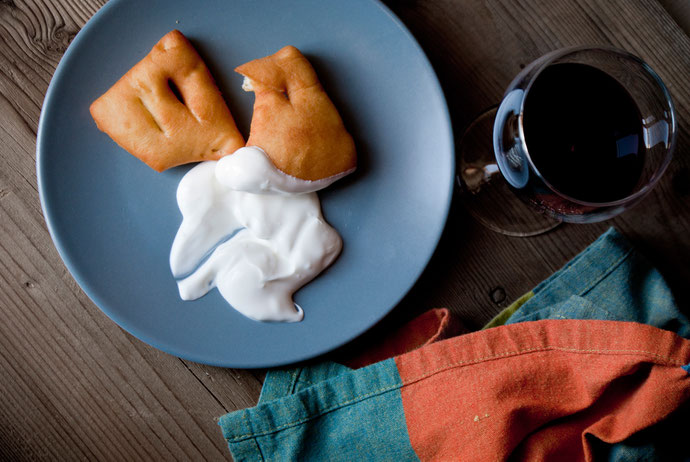 Ingredients
For soup:
300 g mushroom (you can use any type)
3 potatoes
1 l water or a light chicken broth
2 tablespoons flour
1 clove of garlic
fresh dill (or dried)
oil
salt and pepper
For fried bread:
260 g flour type 0
30 g sugar
40 g butter or margarine
1 egg
20 g brewer's yeast
30 g warm milk
salt
For Soup:
Cut the mushrooms into pieces and diced potatoes. 
Fry lightly the mushrooms in a pan with olive oil and salt. Add the potatoes and the water (or the chicken broth), and let cook covered for half an hour.
Fry the flour with garlic finely chopped and oil (or butter) and add to the soup. Cook another 10 minutes. Add the chopped fresh dill and serve with fried bread and sour cream.
For fried bread:
Prepare a dough with flour, sugar, salt, yeast dissolved in warm milk, butter and egg. Leavening half hour. Spread a thick dough and cut into squares. You can fry in peanut oil or sunflower.
You can also make a small loaf with the yeast, milk, sugar and 50 g flour, and let it rise under a cloth for half an hour. Then knead the remaining flour with the butter, the egg and salt. And then combine the two loaves. It's more correct, but takes more time away.