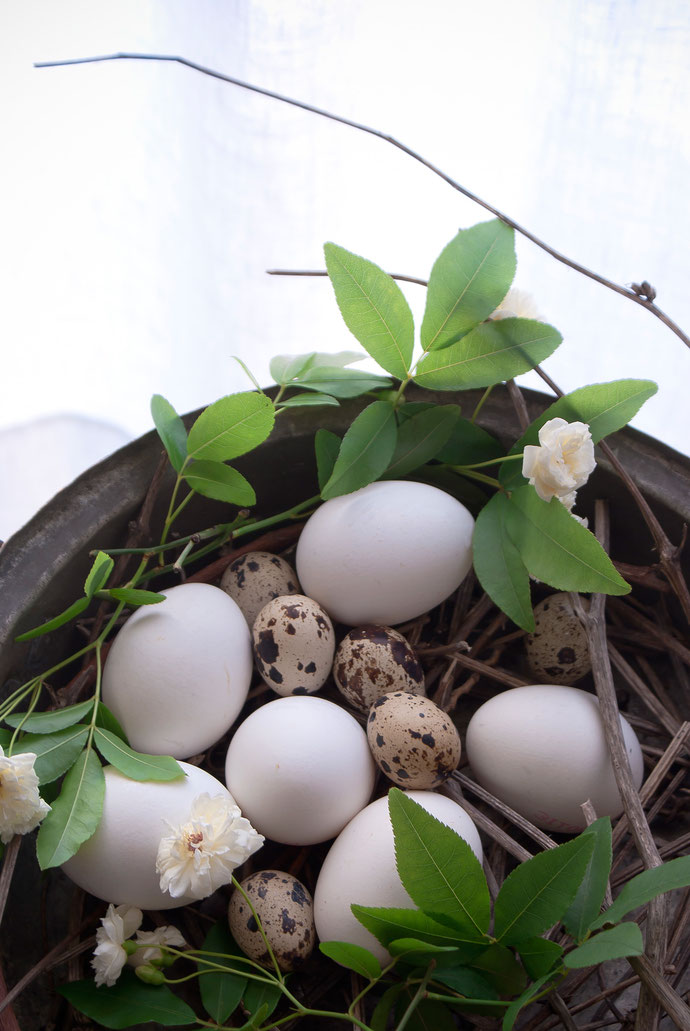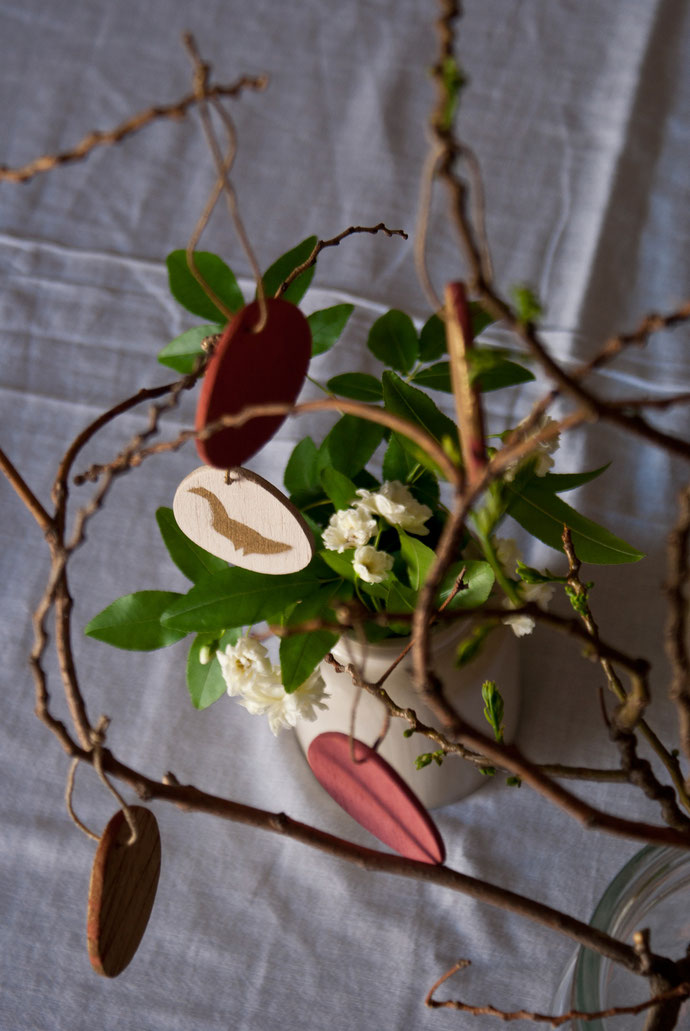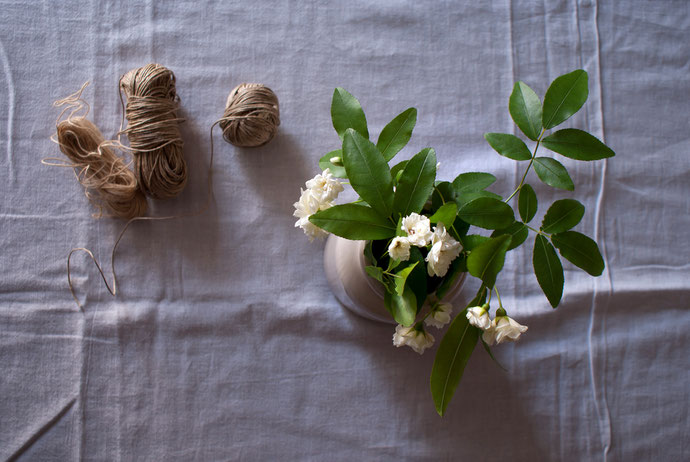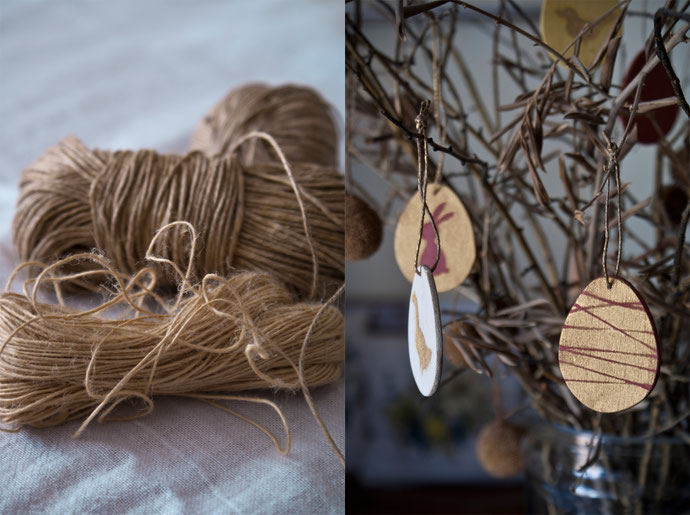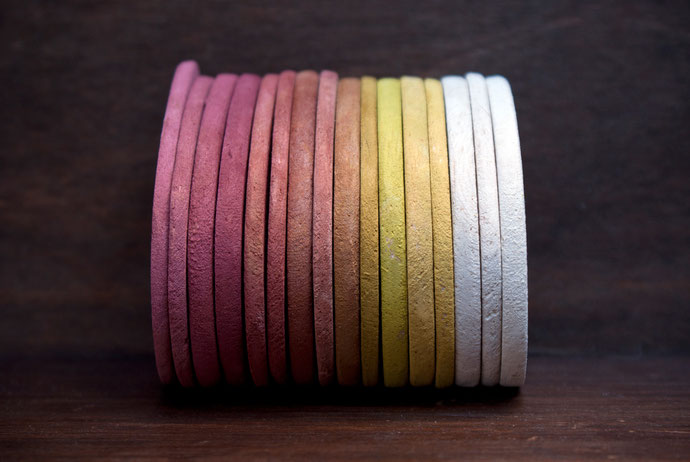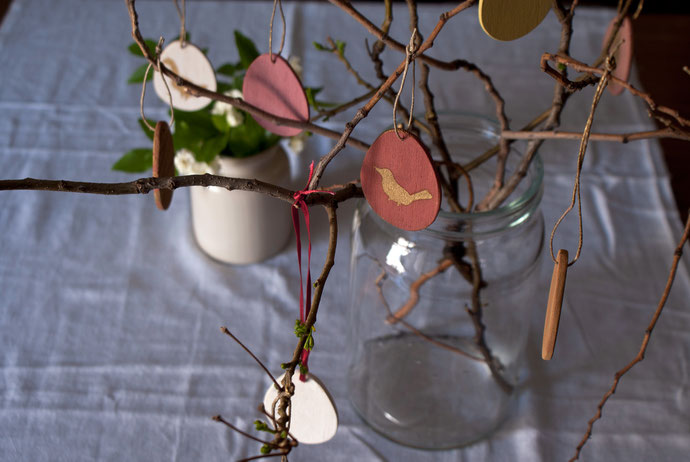 How to make Balsa Wood Easter Eggs
I had great fun making these balsa wood easter eggs: brought me back to my childhood, when I always had dirty hands of glue and colours. 
In this case I didn't use glue, but only utility knife, tempera paints and gold spray.
You can watch the video.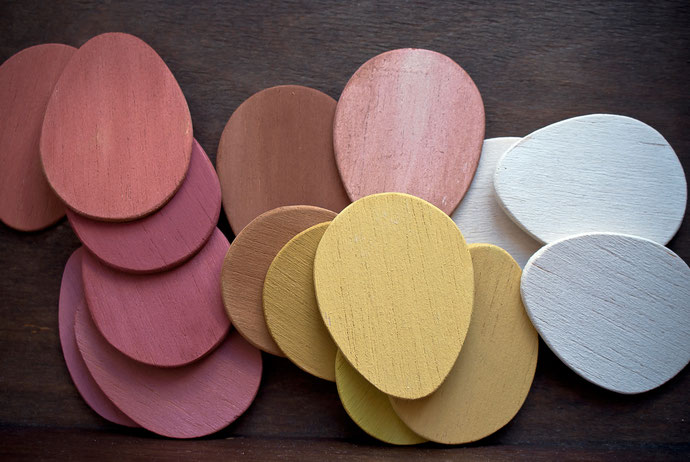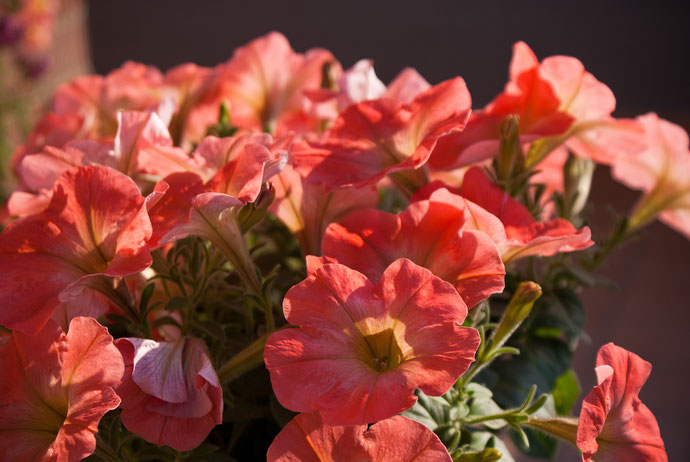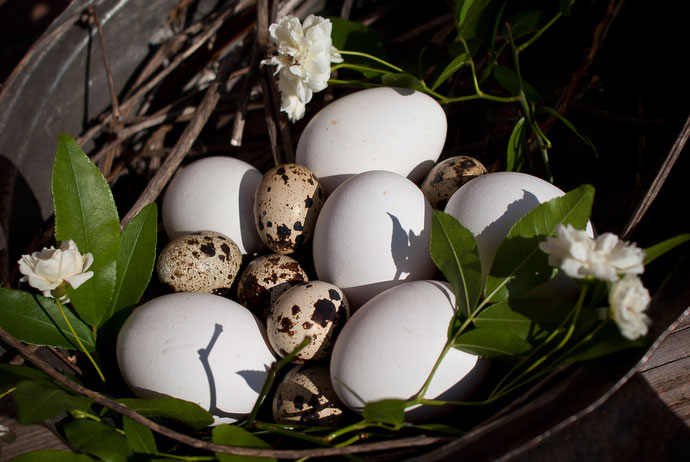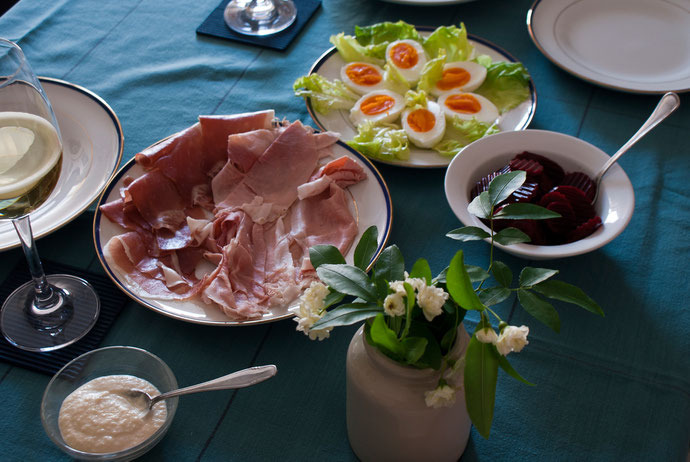 The Easter Breakfast
Easter breakfast, is a real tradition in Croatia.
Can not miss the boiled eggs.
But the real highlight is the smoked ham, which is cooked and eaten on Easter day. And can not also miss the home-made salami.
The ham is eaten with horseradish sauce.
My grandmother had her pigs, my grandfather slaughtered them, and it was he who prepared hams and salamis. What can I say? I do not think I'll eat no more of things so good. 
Once pigs were fatter and were grown making them eat everything. I remember that they were sent to pasture during the day, and they went home alone every night. 
Now farms have a variety of leaner pork, eating only processed foods. I'm no longer able to make a good barbecue.
Who knows, maybe one day I will raise my pigs, recovering the old pig breeds.
It could not miss bread, cooked in a wood oven, which for Easter was enriched with butter, eggs and cheese or nuts. 
I want to propose this recipe of enriched bread. You makes a single dough, and then divided it into two. In one half you put nuts, and in the other half cheese. My grandmother would never have put Parmigiano Reggiano, but I recommend it.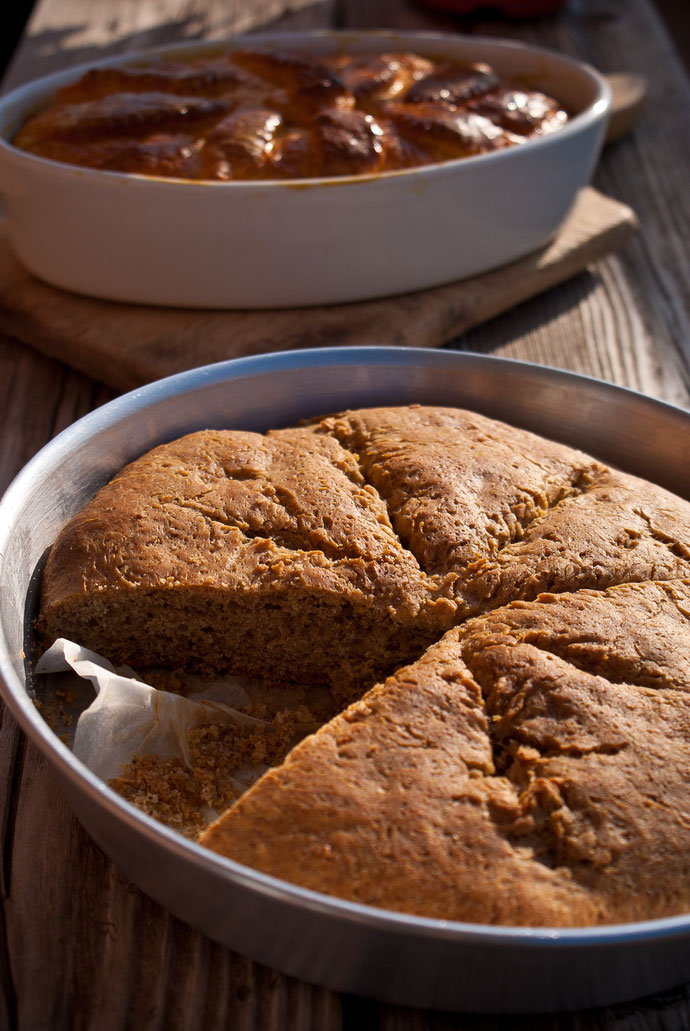 The Easter Bread
Ingredients
350 g flour 0
100 g butter
1 tablespoon sugar
1 teaspoon of salt
2 eggs
2 egg yolks
25 g brewer's yeast
100 ml milk
100 g walnuts
100 g parmigiano regiano
Make a dough with 100 g of flour, sugar and softened yeast in warm milk. Let rise until doubled the volume.
Knead remaining flour with eggs, salt and softened butter. 
Combine the two mixtures and working until the dough does not come off from the bowl.
Divide the dough into two parts. In one part add walnuts, grated or diced. In the other add cheese. You can also make small cakes, and brush with one egg yolk.