KOLACI RECEPTE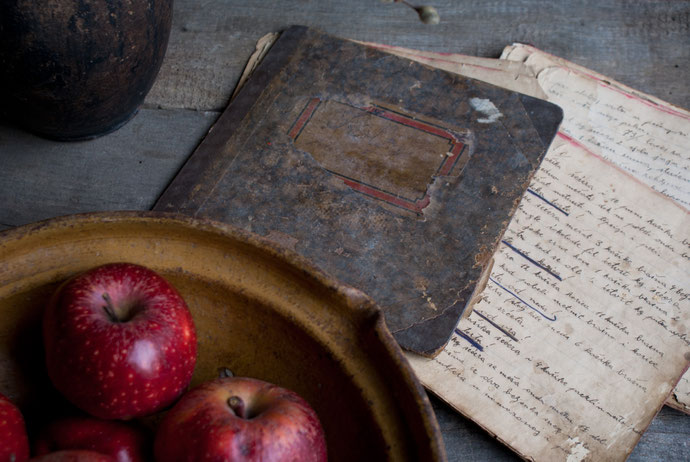 This is the old recipes book of my grandmother. Faded ink and stained pages. Sometimes unreadable. No one ever wrote recipes for savory dishes, there was not any need for those, because it was not necessary to weigh  ingredients. 
Each recipe a few lines, without any procedure. Was superfluous, everyone knew how to proceed.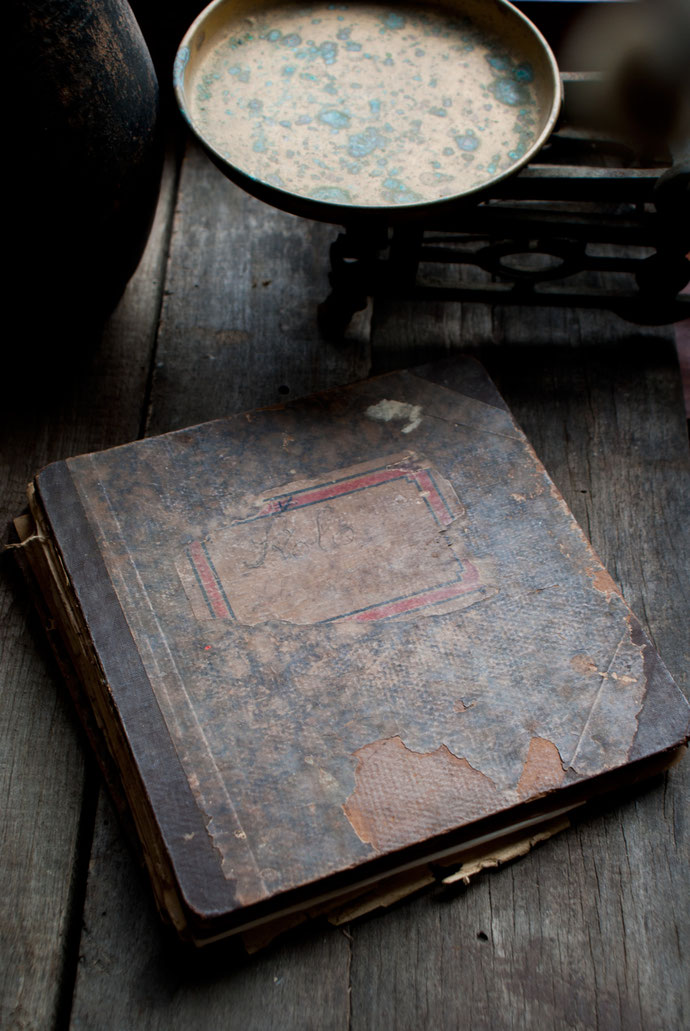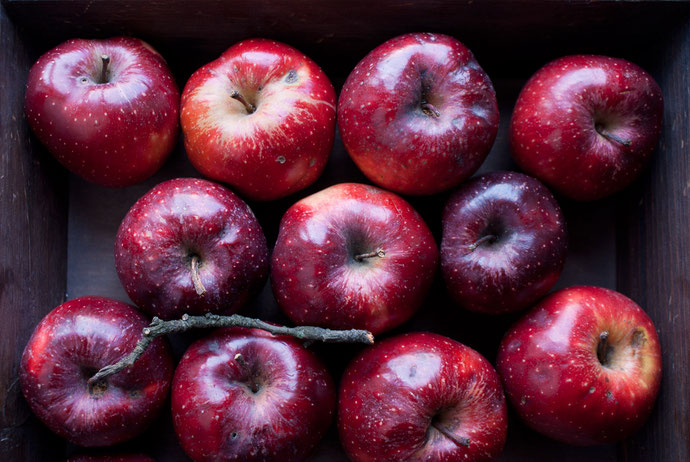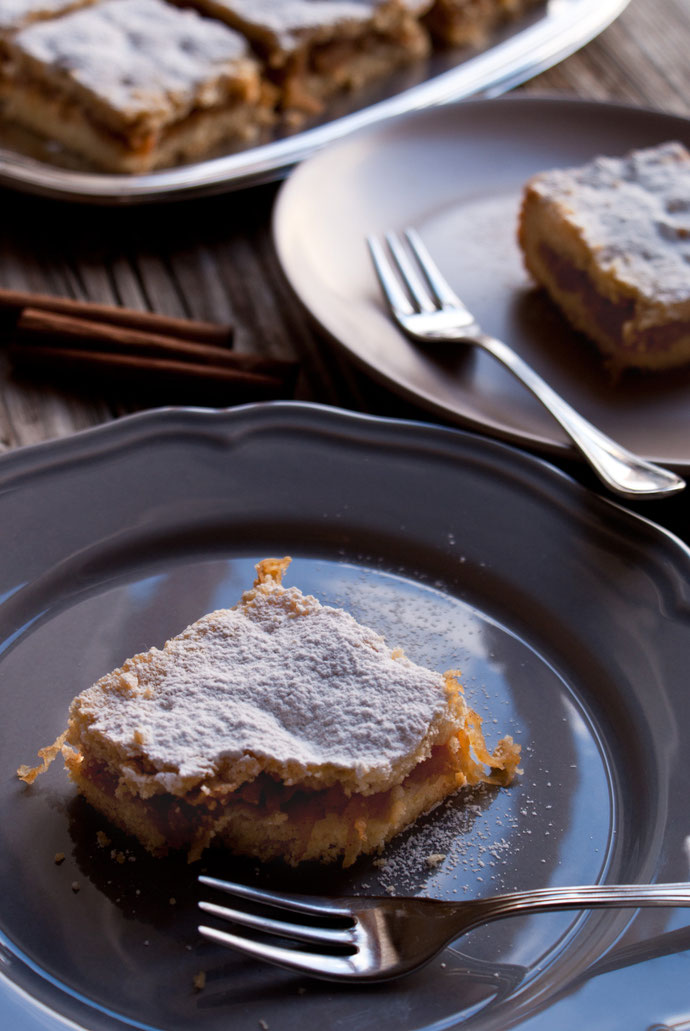 Apple Pie
Pita od Jabuka
All had at least one apple tree in the garden, and this cake was made not to throw apples.
This is the simplest version, containing only apples and cinnamon. Like my grandmother did.
But you can also add nuts and raisins.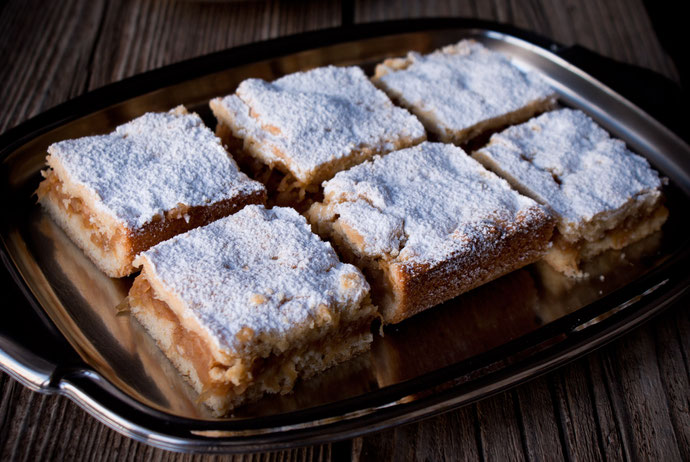 Ingredients
1 kg apples
1 o 2 teaspoons cinnamon
350 g flour (type zero)
150 g sugar
150 g butter or margarine (you can also use lard)
1 egg and 1 red
1 untreated lemon
half bag of baking powder
salt
icing sugar 
Crumble flour with sugar, butter, grated rind of the untreated lemon, salt and baking powder.
Add the egg and red and mix quickly.
You can put the dough in the fridge for half an hour to roll out better. My grandmother did not have a refrigerator, and perhaps it is for this reason that she made cakes at four in the morning, because at that time it was still very cold.
Prepare the apples: peel them, remove the core and coarsely grate. Add the juice of half lemon and sprinkle with cinnamon.
Divide the dough into two unequal parts: a larger which will serve for the bottom of the baking tin and the edges, and a smaller one for the top layer. Grease a rectangular baking dish and sprinkle with flour. 
Roll out the larger part of the dough and proceed to coat the bottom and the edges of the baking tin.
Add the apples and cover with the smallest part of the dough. Pierce the surface with the tips of a fork.
Cook at 180 ° for 35/40 minutes.
When will warm cut into squares and sprinkle with icing sugar.