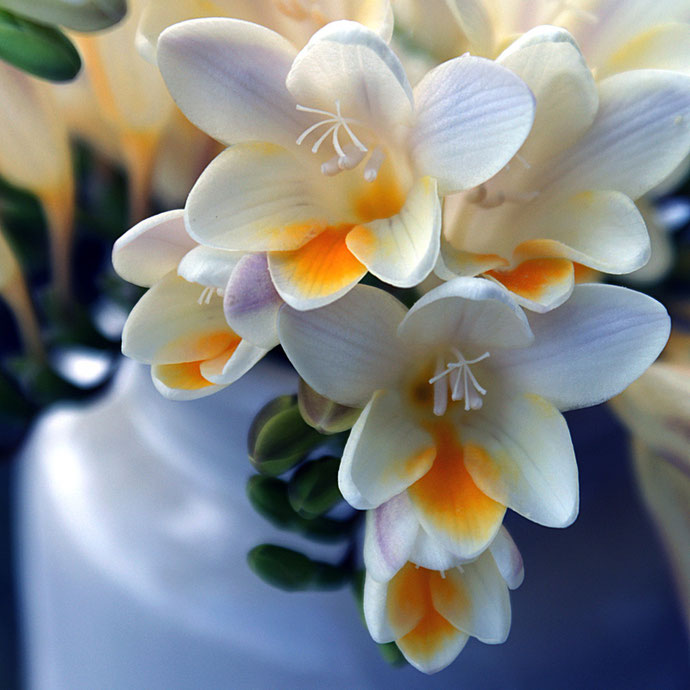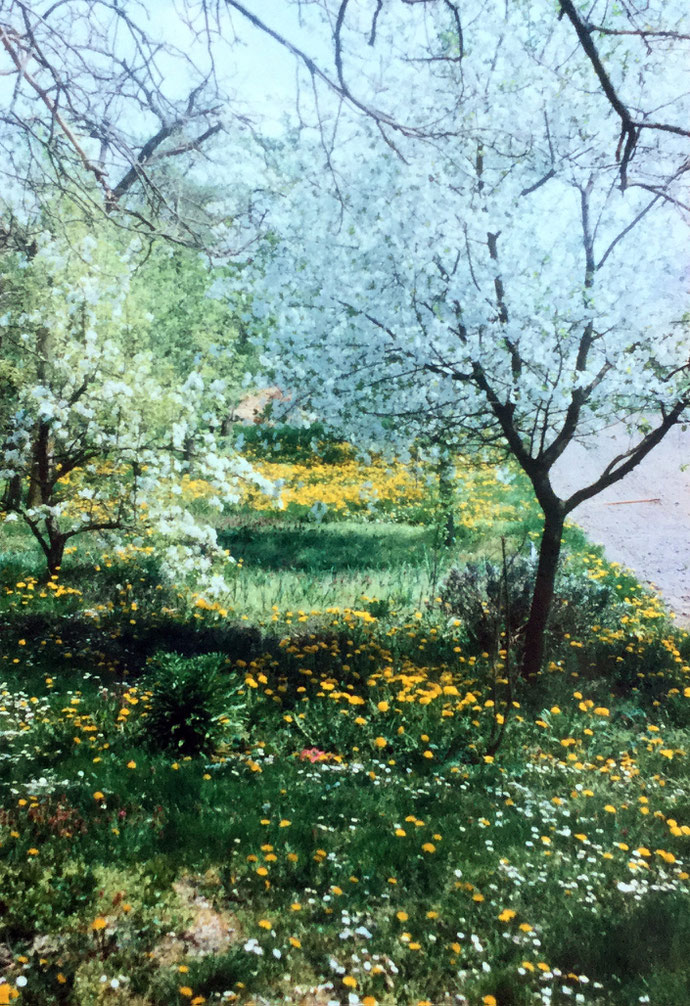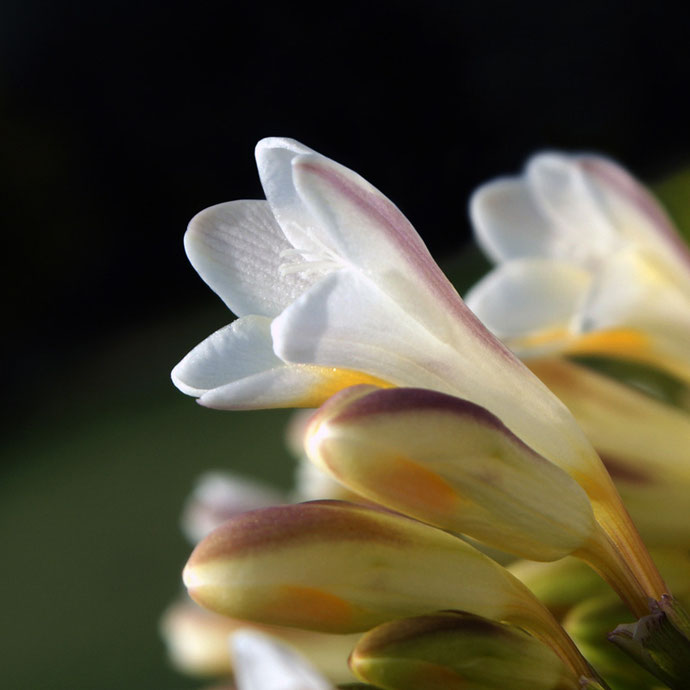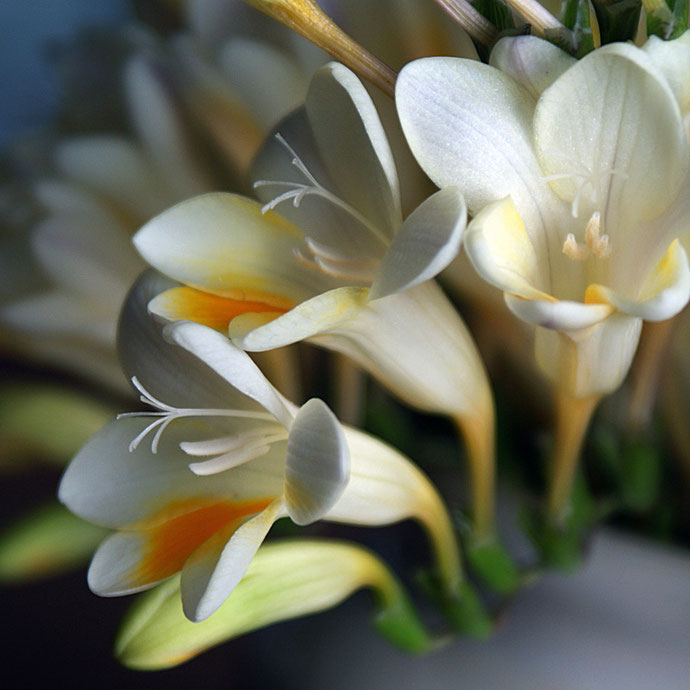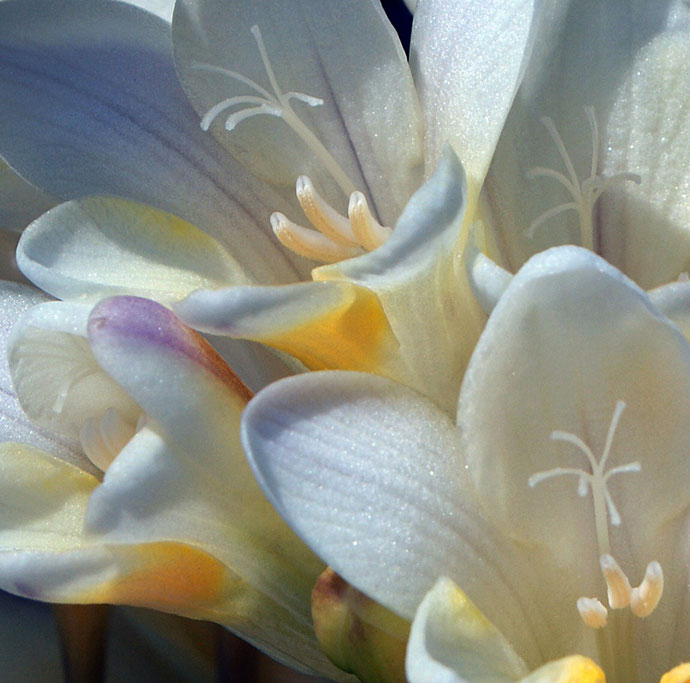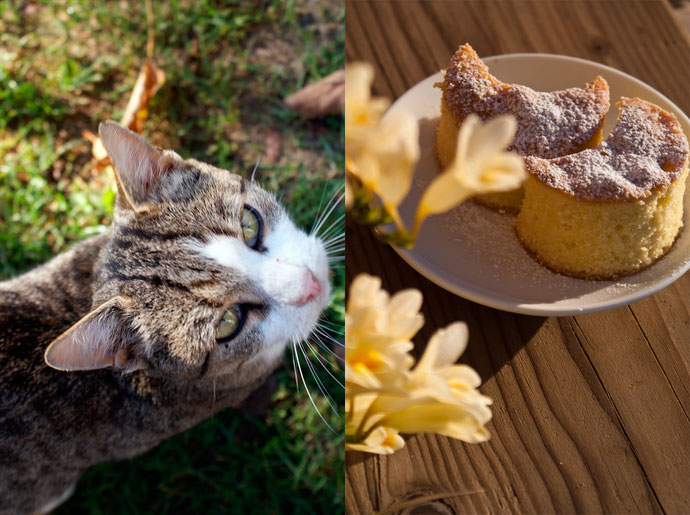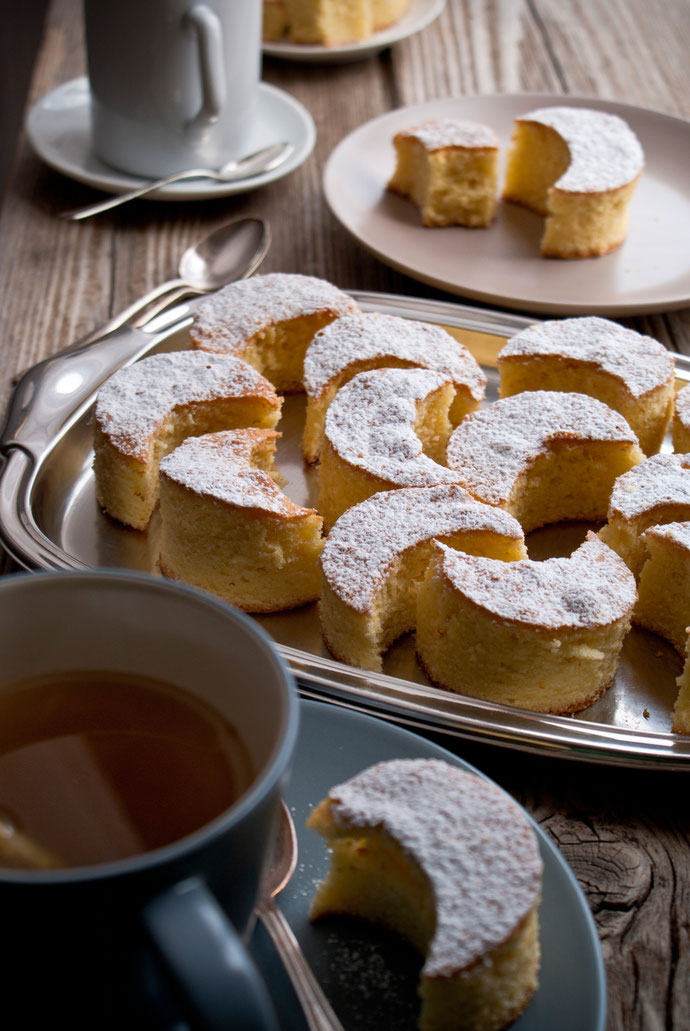 Magdalena Cake
A soft moon
This is a dessert that is called Magdalena.
My grandmother's name was Magdalena. And whenever she cook this sweet smiling happy, for this.
I don't know why, but it was the only dessert that was cut in the shape of the moon. 
It was so soft that we kids had a good time to bring it closer to the ear, crush it a bit, and listen that slight effervescent sound, like compressed foam. 
The cut in the shape of the moon was like a rite. In doing things, my grandmother had a way of moving, had her particular gestures. The result of experience and a lifetime of hard work. 
She had a way of turning cafe, a way to keep the hoe in hand, and a way to cut the moons. A way that I will never make my own. 
Of course she used lard to make this cake, and it was much softer than mine, because I used margarine.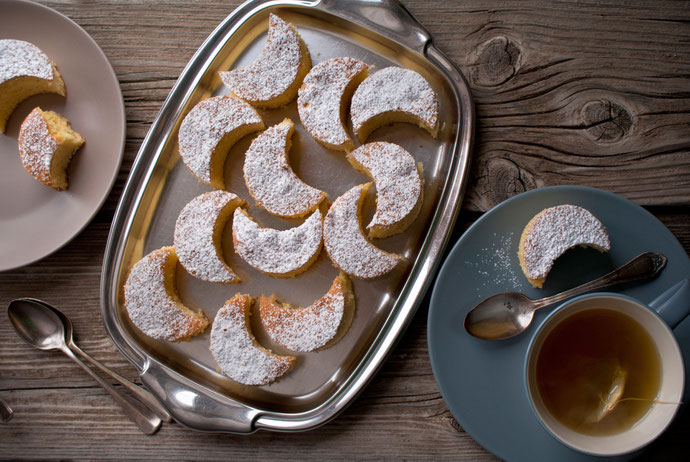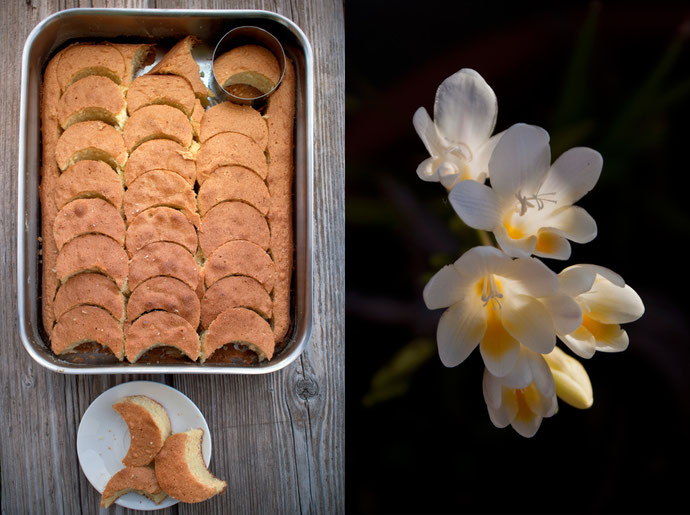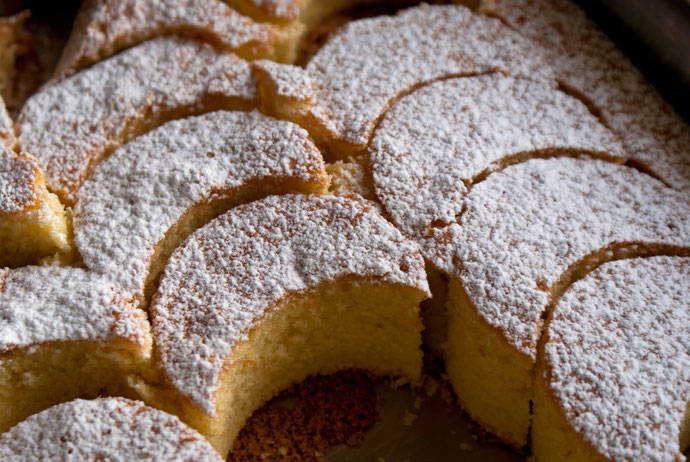 Ingredients
250 g flour 0
200 g sugar
200 g lard, or butter, or margarine
6 eggs
grated rind of a lemon or an orange
half of baking powder
salt
icing sugar
Mix butter with sugar. Then add an egg yolk at a time. Add the grated rind of a lemon or an orange.
Add flour with baking powder and mix.
Mount the egg whites, with salt, until stiff. Add to the main mixture and gently incorporate. 
Cook at 180 degrees for 35-40 minutes.
Let cool and cut moons with a pastry rings (6 cm diameter) and sprinkle with powdered sugar.