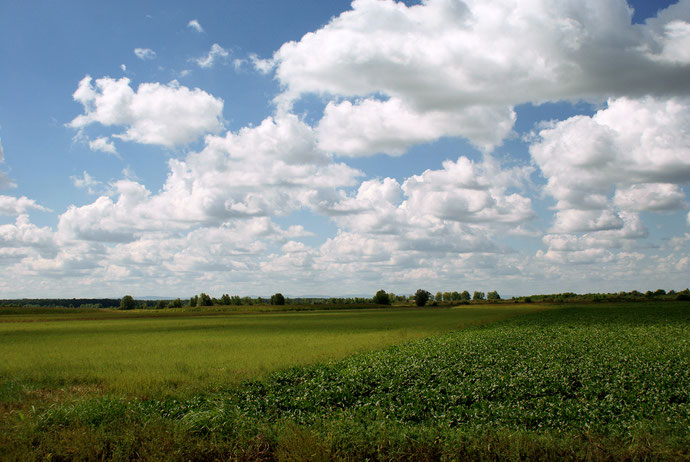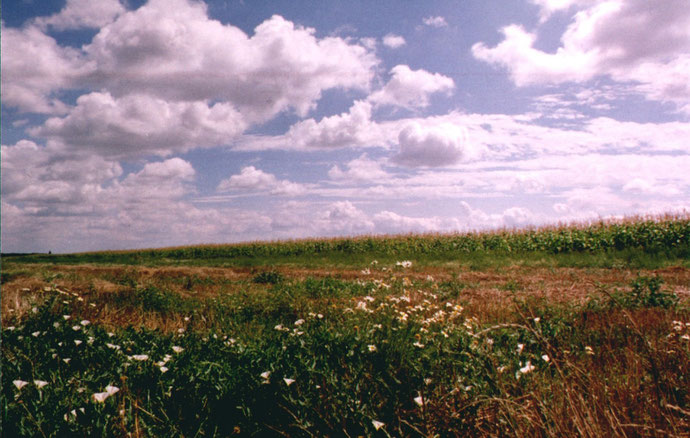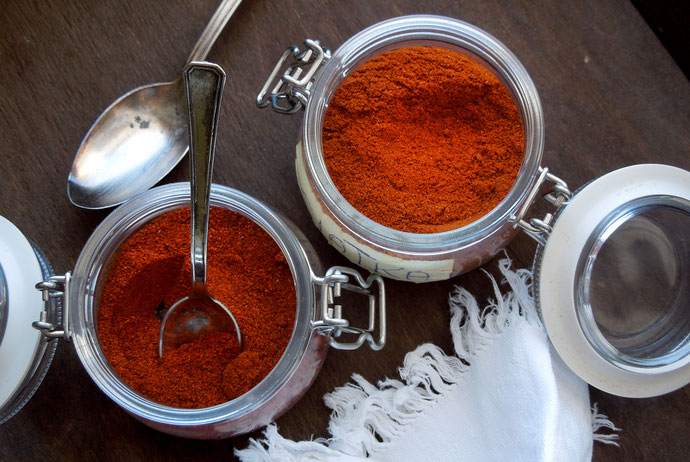 Tradicional Paprika dishes, From Hungary
Onion-meat-paprika: a winning trio
Here, around the Drava River, which borders on Hungary and Croatia, we have many Paprika dishes. Almost always based on onion and different types of meat.
This doesn't mean that they are necessarily spicy; Paprika means pepper, and is obtained by grinding dried red peppers. There are two types: sweet and spicy (Slatka and Ljuta). Usually both are used, tapping them according to taste.
I've always made a lot of confusion between the various dishes, all of which have different names. Paprikash, Gulasch, Perkelt, Čobanac. I tried to do a little clarity. I spent days asking questions to all my relatives and friends and reading recipes, but as always, I've got so many different answers, often discordant among them.
All these dishes have, as basic ingredients, paprika and onion. The onion was originally stuffed with lard; then meat and paprika were joined together. And this is a very important moment: when all these flavors are tied together, until the meat is well roasted. Then water and other ingredients are added, to continue cooking.
Onion-meat-paprika is a winning trio, you absolutely have to try!
We can say that the difference between the various dishes is their density, and the way they are accompanied by potatoes, pasta or flour dumplings.
Gulasch is the oldest dish. Gulasch means: herd soup. It was originally cooked with beef, onions, potatoes, carrots and peppers. Today Gulasch is also prepared with other types of meat.
Paprikaš is a slightly more liquid soup, which is often served with potatoes, or pasta, or flour dumplings. It seems that in Hungary it is also thickened with flour, while in Croatia it's perhaps one of the only soups that is made without flour. Density depends on the amount of onion. Peppers and tomatoes can be added. Even in this case you can use any kind of meat or fish.
There is also a vegetarian version with only potatoes, and some also add mushrooms. 
When using at least four different types of meat, this dish is called Čobanac.
Perkelt (pörkölt in Hungarian) is denser than Gulasch and can be eaten with fork. Potatoes and dumplings are served aside, as a side dish. The density is also due to the use of a lot of onion and that so much water is added as much meat.
I also tried to draw a scheme.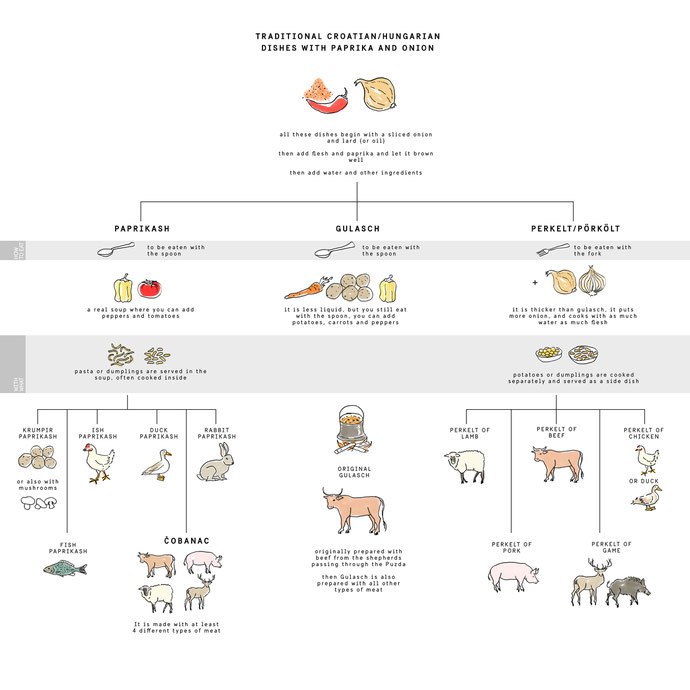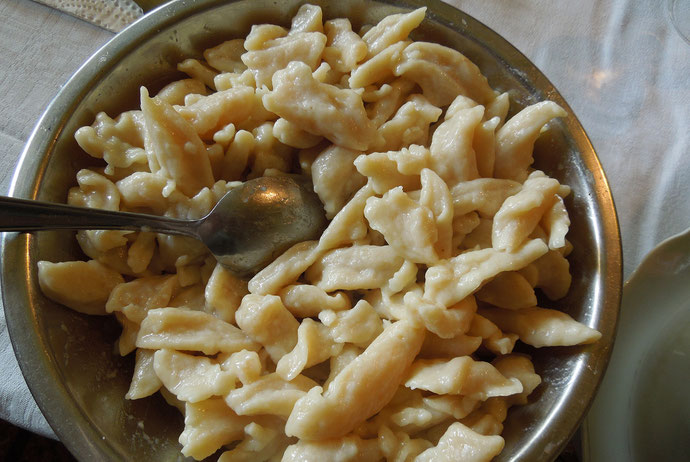 Above: these are the classic flour dumplings that are served with Perkelt. In this case they are cooked separately, in boiling salted water.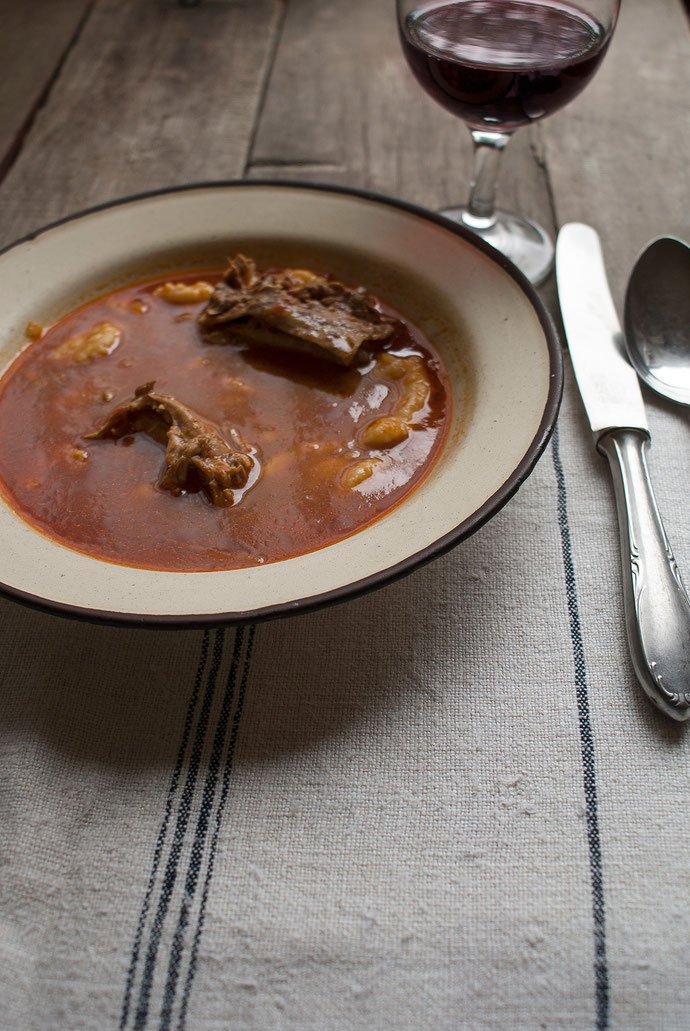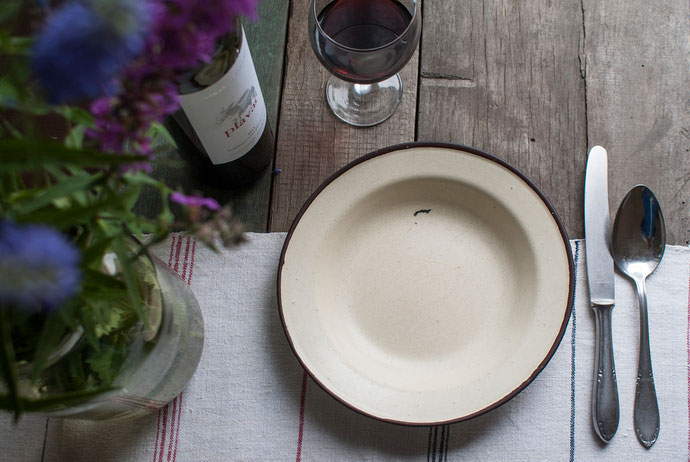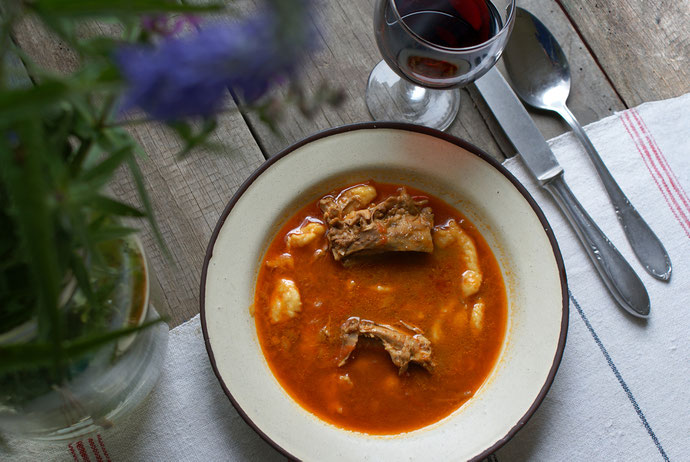 Duck Paprikas
Duck soup with onions, paprika and flour dumplings
This soup is very easy to cook and, above all, absolutely delicious. I used two duck backs. I bought them in Hungary, where they cost less than one euro.
The ingredients are very simple. In addition to meat, there are onions, paprika, tomatoes and a pepper.
I kneaded the classic croatian flour dumplings, with eggs and butter, and I cooked them directly into the soup.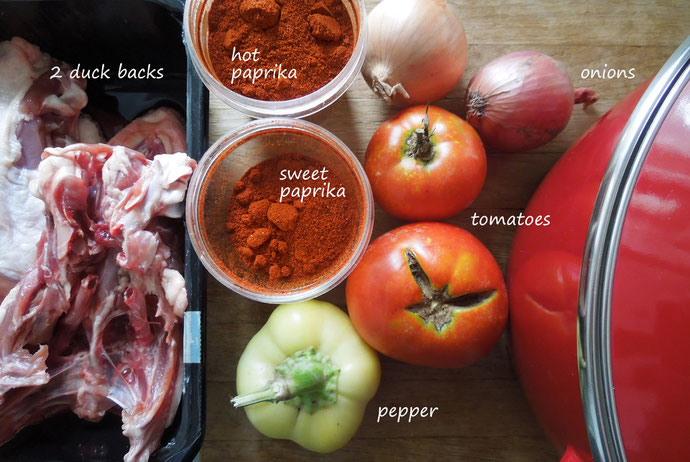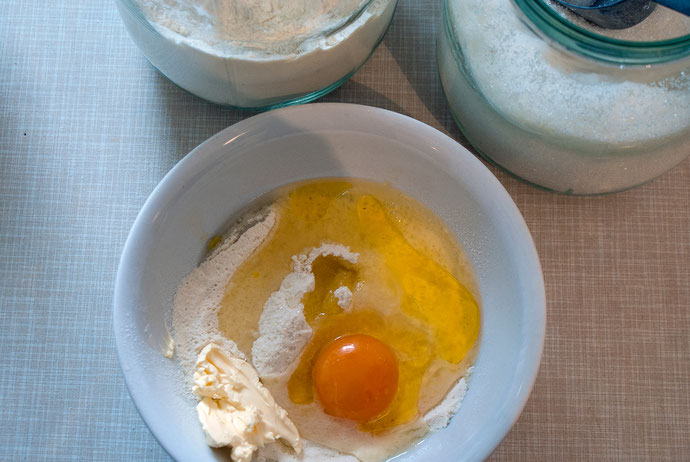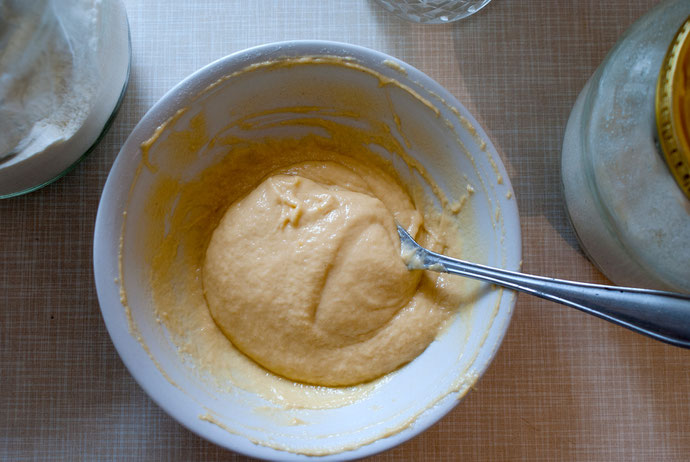 Ingredients
for soup
2 duck backs
2 onions
1 pepper
2 tomatoes
1 tablespoon of sweet paprika (or more)
1 teaspoon of spicy paprika (or more)
olive oil or lard
salt and pepper
for flour dumplings
100 g flour
25 g butter
1 egg
1 pinch of salt
2 pinch of  sugar
1  spoonful of oil
Break the duck backs in pieces.
Chop the onion and fry it with oil and salt. Add the meat and the paprika and let the meat close by turning often. 
Cover with warm water and add tomatoes and the pepper into pieces. 
Cook slowly with the lid for an hour. Adjust salt and pepper.
Knead flour dumplings ingredients until they reach a soft consistency. Let him rest for half an hour. 
With one teaspoon take small amounts of dough and throw them directly into the soup. When cooked (time depends on your taste), serve the soup.
Instead of flour dumplings, you can add chopped potatoes, and this when the soup is half cooked. And you can crush some potatoes to thicken the soup.